Published: Monday, 10 August 2020

When: 22 Sep 2020
EMODnet will organise a virtual event "Showcasing a decade of achievements connecting marine data to knowledge" on 22 September 2020 from 14:00 to 17:00 CEST. This webinar will be an opportunity to take stock of key EMODnet achievements over the past decade with showcases and testimonials from data providers, users and partners. This online event will also set the stage for a forward look at the Open Conference in June 2021 to co-design the next phase of EMODnet.
For more information and registration, please see the event page.
Published: Thursday, 12 March 2020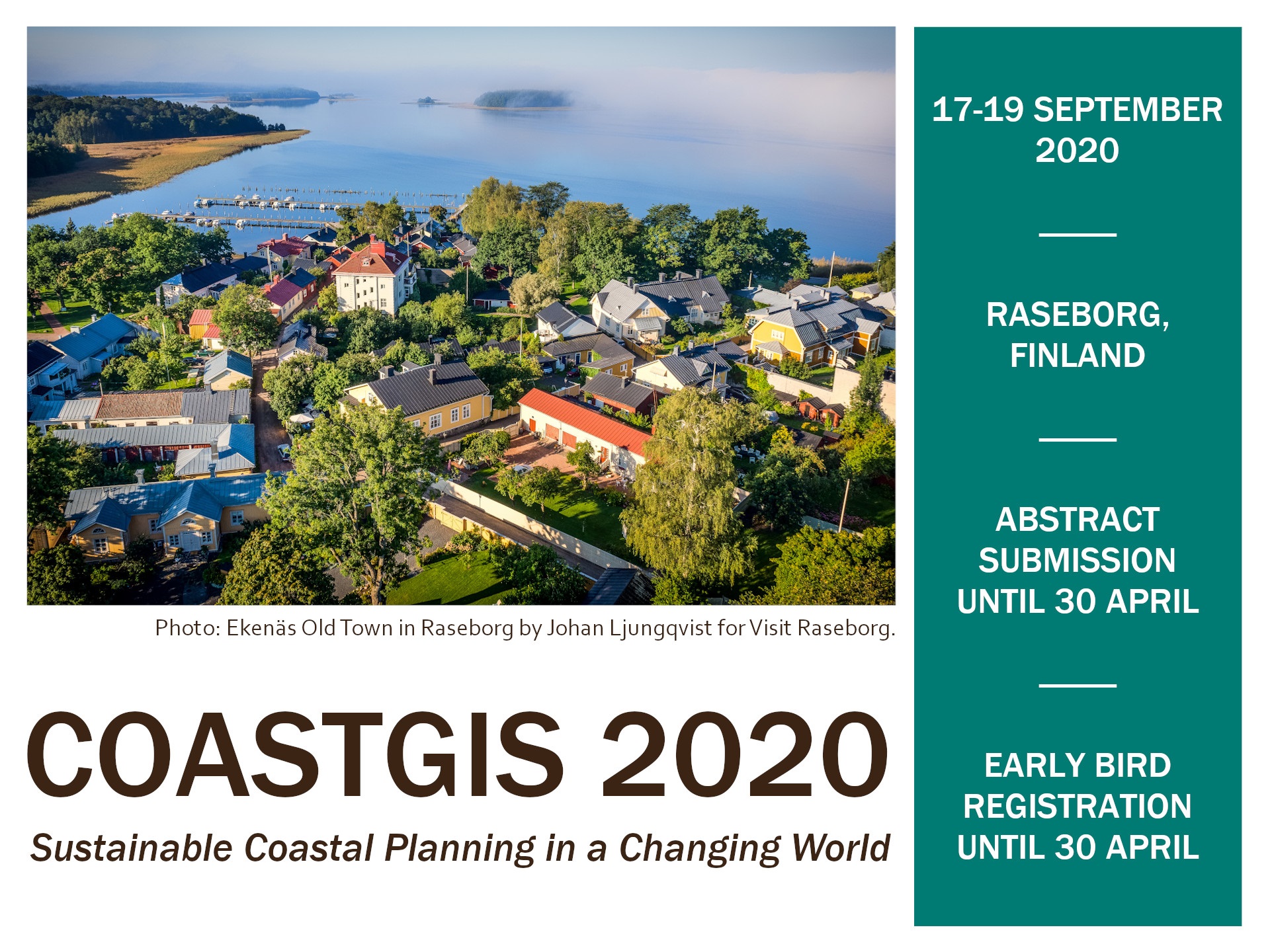 CoastGIS 2020, the 14th International Coastal GIS Symposium, will be held on 17-19 September at Novia University of Applied Sciences in Raseborg, Finland. The Symposium theme this year is "Sustainable Coastal Planning in a Changing World".
Abstract submission and early bird registration for CoastGIS 2020 are now open until 30 April!
Read more: CoastGIS 2020 in Raseborg, Finland: Abstract Submission and Early Bird Registration Open Until 30...
Published: Monday, 22 June 2020
9 - 10 July, 2020, Burgas, Bulgaria

On July 9th, 2020, the first Advisory Board Meeting of MARSPLAN – BS II Project (Cross-border Maritime Spatial Planning for Black Sea – Bulgaria and Romania), will take place in the Exhibition Center Flora, Burgas.
The meeting will be attended by all project partners, as well as leading experts on MSP from Italy and Poland, representatives of Turkey, Ukraine and Georgia, Black Sea Commission, BSEC, EEA and IOC-UNESCO. Some of participants will be connected via Webex platform, because of the measures against COVID - 19.
Read more: MARSPLAN-BS II Advisory Board Meeting & Interdisciplinary Workshop "Blue Synergy"
Published: Friday, 31 January 2020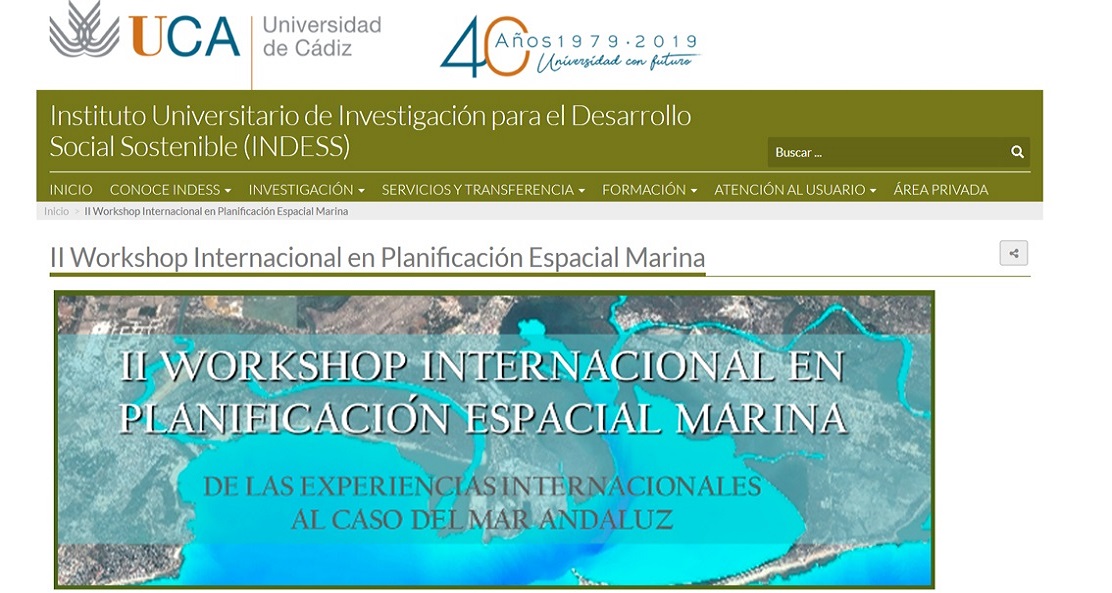 On February 6 and 7, 2020, the II International Workshop on Maritime Spatial Planning "From international experiences to the case of the Andalusian Sea" will be held at the University of Cádiz, Spain. This event will take place in the Library of the Campus of Puerto Real and is aimed to managers and public employees, professionals and companies, social agents, PhD students and last degree courses.
Its objective is to address the issues of greatest relevance and interest for the application of Directive 2014/89/EU for Maritime Spatial Planning in Spain and in Andalusia. The workshop will begin by addressing the international framework and the experiences of the pilot projects developed in Spain: SIMNORAT, SIMWEST and MarSP projects.
Read more: Second International Workshop on Maritime Spatial Planning 6-7 February 2020, Cadiz, Spain